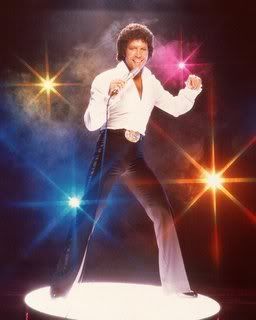 My brother in law told me a joke. A joke that I could actually remember and repeat. Ok, here it goes:
This guy goes to his doctor. His doctor asks him how he is feeling and the guy says "I don't know doc, I can't get the song 'Delilah' out of my head. It is driving me nuts'. The doctor says to him 'it sounds to me like you have Tom Jones Syndrome.' The guy is alarmed and he says to his doc- 'gee, doctor, is it common?' The doctor pauses for a moment and says, 'well, it's not unusual'.
Badump bump. And on that note, I think I am heading off to sleep.
Once again, Happy New Year!